Study Abroad Program (Faculty of International Studies)
The goal of the study abroad program is to enable students to have improved proficiency in a foreign language by spending a considerable period of time in the country where it is spoken, as well as to deepen their understanding of the cultures there. The language chosen upon entering the university will determine which country they will study in. NUIS has a close affiliation with several overseas institutions. This ensures a quality study environment for our students.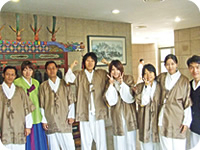 Special Features of NUIS Study Abroad Program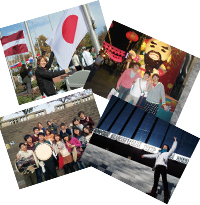 • Participants can graduate within four years even if they spend one semester abroad during their sophomore year.
• The academic units earned abroad are transferrable to NUIS.
• All participants will be granted a scholarship.
Vladivostok State University of Economics and Service
University of Central Missouri
Summer Seminar (Faculty of Business Administration and Informatics)
Sophomores and juniors of the Departments of Business Administration and Information Systems are eligible for participating in this four-week experience at the University of Alberta (UA) in Canada. The goal of the seminar is to enable students to improve their English, visit IT-related corporations and experience Mother Nature through touring Canadian Rockies.
The academic units earned at UA are transferrable to NUIS. Participants will be able to improve their English and obtain first-hand experience of the highly digitalized society of North America.
Location: University of Alberta, Edmonton, Canada
Duration: mid-August to early September